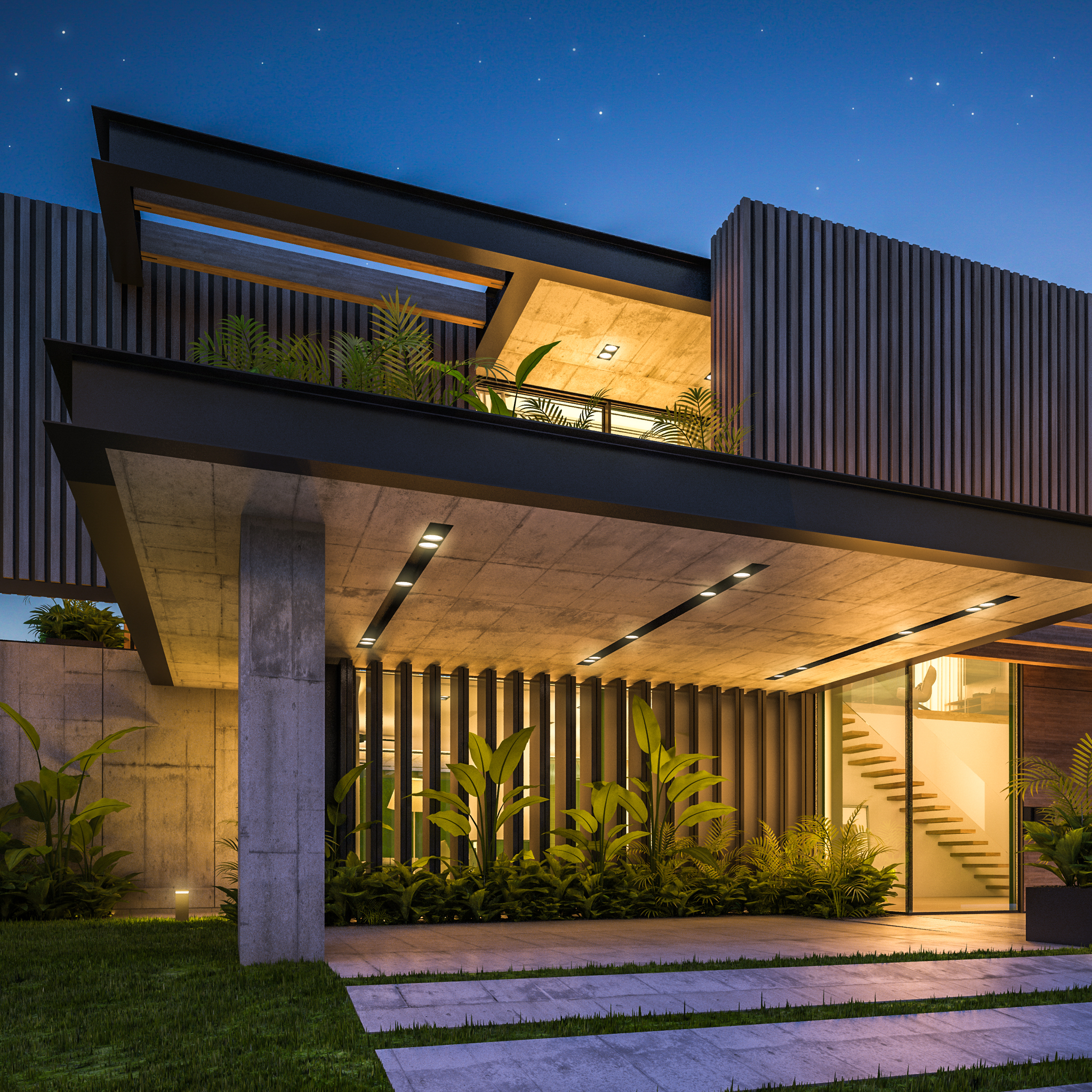 A home is the result of years of hard work, planning, and dreams-all put into one beautiful structure where you want to spend the rest of your life with your loved ones. People spend a lot of time choosing the right architect who can turn their dreams into reality. Interior designers work creatively to bring in
the vibe and ambience that they wish to see. But it's not just about choosing the right flooring material, the right colours for the walls, and buying the right pieces of furniture. If the lighting of the different rooms goes wrong, everything else goes in vain. But if you get the lighting right, everything else falls into place and you have a house that you're going to call 'home'.

Your architect and interior designer will of course help you out in this process of choosing the right lighting fixtures. But it's always good to have an idea about lights, their sizes, and how they can be placed in the right spaces to ensure beauty and functionality. 

The entryway
First impressions are always the best impressions. So, if you have a long entryway with a high ceiling, a chandelier that's not too wide would be the right choice to welcome your guests. If your ceiling isn't high enough, you can choose a pendant light in contemporary designs to set the mood right!

The living room
The living room is an integral part of every home as it is the place where guests are entertained and ample family time is spent. So ensure that it is brightly lit. Living room, if spacious, is the area where you can place an array of lights. With the primary lighting being bright, you can go for warmer options for a late-night movie with some wall-mounted warm lights. If your living room has a wall of family photographs or artwork, you can choose to accentuate them by placing accent lights strategically. A cozy corner can be beautified with a floor light that can also double up as a reading light.

The dining area
If you have a long dining table, you can either choose to hang one mighty chandelier in contemporary or traditional designs depending on the furnishing or two or three smaller ones along the length of the table. This ensures that your table is brightly lit while having a hearty meal.

The bedrooms
Bedrooms would look cozy with warm lights on. You can place bed lamps on either side that serves a purpose if you read to bed. If you have a table in your bedroom that serves as your study or workspace, hang bright pendant light above it or place a table lamp so that you are productive despite the otherwise warm lights in the bedroom.

Bathrooms and dressing area
Bright mirror lights that set the focus on your face is highly recommended in bathrooms and dressing area. You can also place wall-mounted lights and sconces here.

If you visit a lighting store that has a huge collection of all categories of above-mentioned lights and more, you are likely to get confused about what to buy. But always remember that your lights need to complement your furniture. Traditional and chunky chandeliers would look good in a house with antique-style furniture. A modern home with contemporary furniture can choose to have unique and
quirky lighting fixtures.
So the next time you walk into Bela Casa, we can of course guide you with our expertise, but nobody knows your home and its needs better than you!